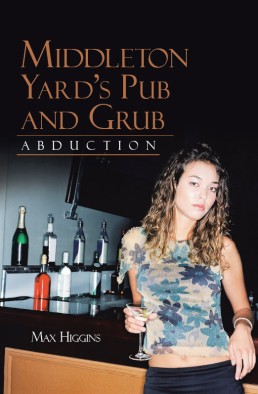 Book Overview
Wendy Dawson was an ambitious young lady living in New York. Her lifestyle was very driven with grueling days working from sunup to sundown at a fashion magazine. During her college years, she had waitress for a pub to help pay her way through college. With that experience, she decided to change her lifestyle and settle down to a much quieter life. She had moved to New York after college and thought this was the life she wanted and still she had not met anyone significant to spend her life with.
So she decided to move back home to a rural area in Nova Scotia where her parents live. This community was called Middleton Yard and their small tavern was up for sale. Therefore, she decided to change her life and tend bar for a living. Who knew, she may even find Mr. Right. So she settled in to a slow and peaceful life but quietly became involved in one scrape after another not realizing this was not normal.
Even though she did not expect the drama she encountered, she continually became mixed up in the middle of obscure events and circumstances. Meeting a young private eye did not hasten her adventures. The people around her in her life were left waiting for each of her many returns always wondering what would happen next..
READ MORE
ORDER A COPY NOW